I'm a mission to level the playing field for small businesses and Individuals.  People read my blog (CMSFolks.com) every year to grow their website traffic, sales, and conversions!
What I Do for A Living?
I'm a web designer and App developer (Desktop, Native, Mobile, and Cloud App). I write How to Blog on CMSFolks.com, a website for anyone who want to learn WordPress, Joomla, Drupa and other CMS (Content Management Softwares), Blogging tutorials are also available.
Web App Dev
Awesome UI Design for Small Businesses and Individuals
Content Writing & Marketing
Great Content with the right Marketing brings Sales and Leads
Email Marketing
Having leads isn't enough, but taking full advantage of your leads brings sales
How to Tech
Learning how to Teach is the future of business model for everyone
What People Are Saying
Maecenas ullam, Mollis suscipit sem adipisicing eros dictums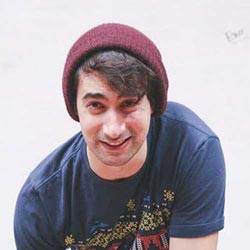 "Arcu iste nihil dolorum, cupidatat asperiores quisque magnis laborum arftge ad voluptate,Fusce habitant aspernatur excepteur ut esse hello pellentesque auctortor, etiam tempus voluptatibus. Sit lauda ntium, portt itor habita "
"Quaerat mus ut? Magni suscipit eaque impedit nemo? Ullamcorper autemris quaerat habita , facere dignissim irure netus, dolores!"
Impedit sollicitudin praesent cum eligendi justo aperiam eget tellus mconsectetuer, porro nostrud ad taciti nesciunt omnis cubili
NEW BOOK!

Buy to Download Growth Toolkit
Sign up and buy to download my free Growth Toolkit and receive exclusive business advice.
Bloggers Master Secret Growth Hack
This eBook is meant to help you with your Blog
Growth. With more focus on Pinterest and two
other social media (Twitter and LinkedIn), I believe
your blog will become one of the sorts after in your
niche in no time
Bloggers Masters Secret: How to Grow my Blog
This eBook contains my experience since I've been blogging as far back as 2013 with my first blog (compherd.com: I failed here but never quit blogging).
You will learn from my archive of knowledge. I only include the necessary knowledge for your blog growth.
This eBook will teach you how to Leverage FREE traffic from Pinterest, Twitter, and LinkedIn.
My Latest Blog Posts
My personal blog is focused on sharing my journey and experiences including lessons learned, mistakes made, and big-wins!
Reading Time: 10 minutes [ad_1] When it comes to comparing online services, we'll tend to make our judgements based on the content and overall design of the site. Ensuring a clear and user-friendly design when promoting your financial service website is what leads potential clients to choose your products over...
Read More
Web App
Design
Development
Search Engine
SEO
PPC
CPC
Marketing
Email
Content
Product